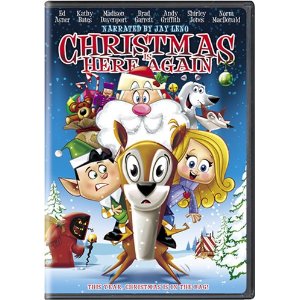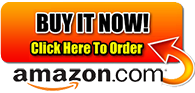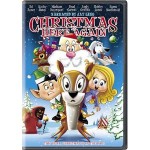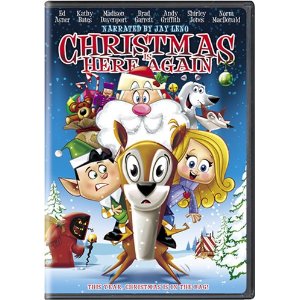 This adorable little Christmas Cartoon is an instant classic!
It has that retro feeling to it that will remind you of your childhood – and will create a memory for your children to reminisce on later in their lives.
Evil Krad has stolen Santa Claus' bag, and the children of the world have all forgotten about Christmas – until a bright-eyed little orphan and her friends work to bring back Santa Claus' bag and restore Christmas we know it for all the boys and girls of the world!
Details:
Year: 2008
Company: Screen
Rating: G
Cast:
Jay Leno
Kathy Bates
Andy Griffith
Shirley Jones
Brad Garrett
Trailer: