Welcome to Christmas Cartoons!
With so many Christmas cartoons available this holiday season, shouldn't you know everything you can before picking out the ones you like best? Here at ChristmasCartoons.org, we provide key information for all Christmas Cartoons, including a summary for each, details about the publication year, company, cast, trailers, and links to purchase them should you decide to add them to your holiday collection.
You will also find photos, clips, and other information about each cartoon that you might not have known before. Find cartoons by their year of publication, or use our search feature to look for your favorite childhood memories.
Pre-1970's Christmas Cartoons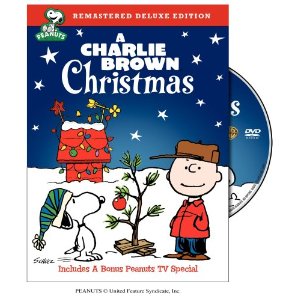 A Charlie Brown Christmas
This classic story is about Charlie Brown and the rest of the Peanuts gang. Charlie...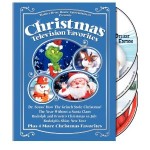 Christmas Television Favorites
What would Christmas be like without these classic Christmas Cartoons? Some of...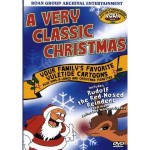 Very Classic Christmas
These classic Christmas Cartoons are from the 1930s and 1940s and have been reclaimed...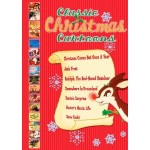 Classic Christmas Cartoons
This DVD is an excellent one to add to your family's holiday collection. It...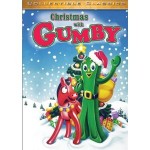 Christmas With Gumby
This collection of episodes have been reclaimed from the 1960s and 1970s Gumby...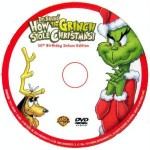 How the Grinch Stole Christmas
What would your Christmas collection be without Dr. Seuss' "How the...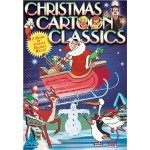 Christmas Cartoon Classics
This is a collection of vintage Christmas classics from the 1930s and the 1940s...
Read More Posts From This Category
Post-2000 Christmas Cartoons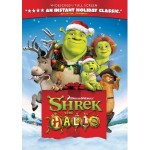 Shrek the Halls
While this is not a very long video, it is truly a heart warming and wonderful...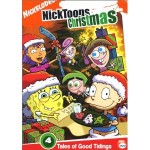 Nicktoons – Tales of Good Tidings
This collection from Nickelodeon presents a variety of Christmas Specials from...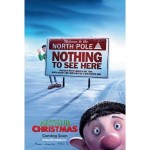 Arthur Christmas 3D
Coming this Christmas, on November 23, 2011, "Arthur Christmas" is...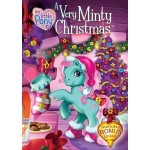 My Little Pony: A Very Minty Christmas
An adorable Christmas Cartoon, this is sure to delight young children this holiday...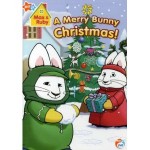 Max & Ruby – A Merry Bunny Christmas
Max & Ruby is a show produced by Nick Jr. which follows the lives and friendships...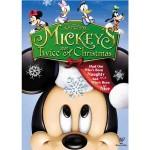 Mickey's Twice Upon a Christmas
A follow up to Mickey's Once Upon a Christmas, this DVD has some great little...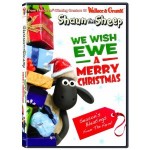 Shaun the Sheep: We Wish Ewe a Merry Christmas
Shaun the Sheep and his friends have put together all of their best Christmas...
Read More Posts From This Category
Christmas Cartoons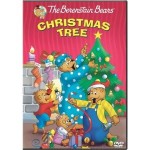 Berenstain Bears Christmas Tree
While only a half-hour in length, this Christmas special was originally listed for television. In this great little story, the Berensteins Bears learn lessons on sharing with other animals. Papa Bear dearly wants to get his family the "best"... [Read more]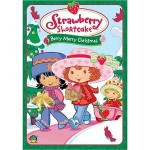 Strawberry Shortcake – Berry, Merry Christmas
Strawberry Shortcake is such an iconic character – how could anyone not love her gentleness, her lifelong friendships, and her happy presence? In this holiday special, Strawberry Shortcake wants to pick the perfect gifts out for everyone. While... [Read more]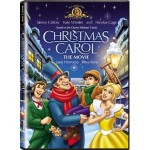 Christmas Carol – The Movie
With an all-star cast, this a version of the "A Christmas Carol" that you don't want to miss! With Nicholas Cage as Marley, Simon Callow as Ebenezer Scrooge, and Kate Winslet as Belle,  You are sure to recognize the voices of the... [Read more]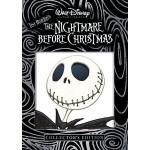 The Nightmare Before Christmas
A perfect holiday tale, this Christmas special is a claymation masterpiece! In "The Nightmare Before Christmas," Jack Skellington is the leader of Halloweentown, and they are celebrating their annual Halloween holiday! However, Jack is... [Read more]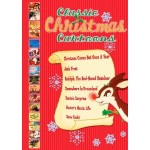 Classic Christmas Cartoons
This DVD is an excellent one to add to your family's holiday collection. It contains 7 episodes from the 1930s and 1940s that have been digitally remastered and reclaimed for future generations to be able to enjoy it, even though the episodes... [Read more]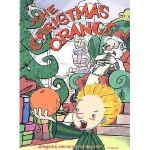 Christmas Orange
This is a great story that teaches children about greed on Christmas! Anton requested 600 presents from Santa Claus, and is outraged when he gets an orange instead of his gifts. And what would our litigious society suggest one do at this point?? SUE! ... [Read more]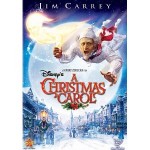 Disney's A Christmas Carol
This movie is Disney's attempt to re-create the Charles Dickens' story, "A Christmas Carol." This version stays quite true to the original story and has brilliant special effects and methods of animation that will delight your... [Read more]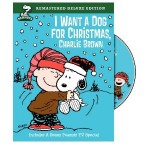 I Want a Dog for Christmas, Charlie Brown
From the makers of the classic "A Charlie Brown Christmas," this movie follows the Peanuts gang in a new direction. Lucy's younger brother Rerun wants to be worthy of having a pet dog, but he has to do a number of things first –... [Read more]
Read More Posts From This Category