Welcome to Christmas Cartoons!
With so many Christmas cartoons available this holiday season, shouldn't you know everything you can before picking out the ones you like best? Here at ChristmasCartoons.org, we provide key information for all Christmas Cartoons, including a summary for each, details about the publication year, company, cast, trailers, and links to purchase them should you decide to add them to your holiday collection.
You will also find photos, clips, and other information about each cartoon that you might not have known before. Find cartoons by their year of publication, or use our search feature to look for your favorite childhood memories.
Pre-1970's Christmas Cartoons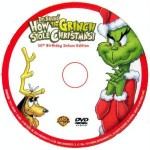 How the Grinch Stole Christmas
What would your Christmas collection be without Dr. Seuss' "How...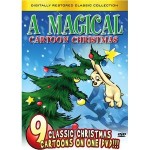 A Magical Cartoon Christmas
This DVD includes restorations of classic cartoons from the 1950s and 1960s. These...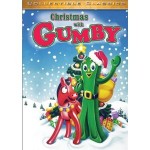 Christmas With Gumby
This collection of episodes have been reclaimed from the 1960s and 1970s Gumby...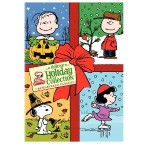 Peanuts Holiday Collection
This is a collection that everyone should have for the entire holiday season. Celebrate...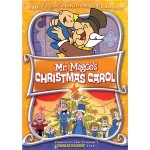 Mr. Magoo's Christmas Carol
An adorable little cartoon, this Christmas special from the 1960s is a great...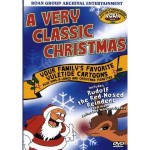 Very Classic Christmas
These classic Christmas Cartoons are from the 1930s and 1940s and have been reclaimed...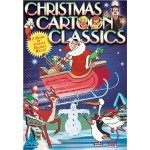 Christmas Cartoon Classics
This is a collection of vintage Christmas classics from the 1930s and the 1940s...
Read More Posts From This Category
Post-2000 Christmas Cartoons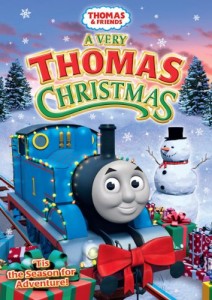 Thomas & Friends: A Very Thomas Christmas
Thomas the Train takes you, the viewer, and his friends on a very Merry Christmas...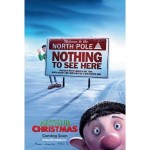 Arthur Christmas 3D
Coming this Christmas, on November 23, 2011, "Arthur Christmas" is...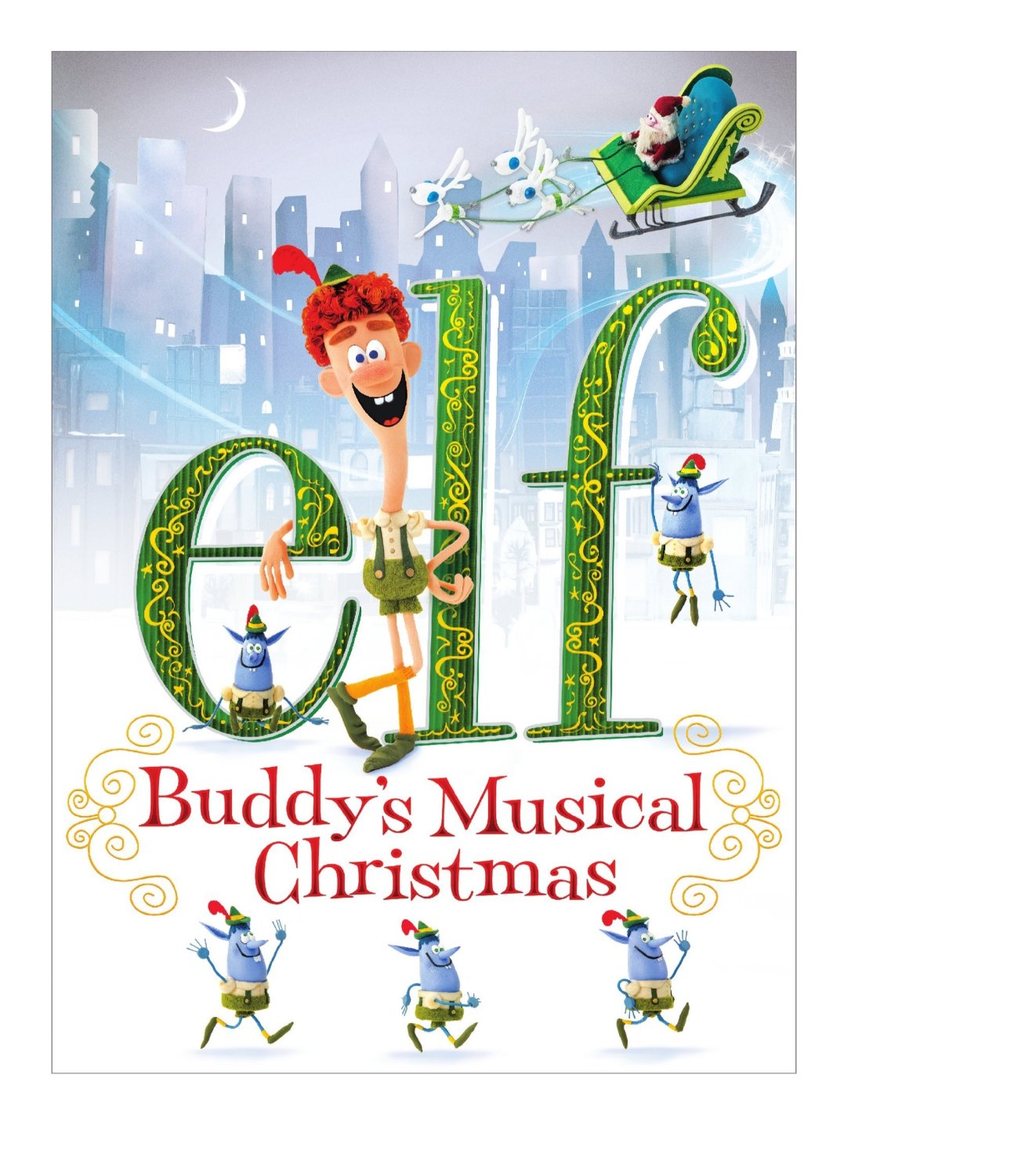 Elf: Buddy's Musical Christmas
This cute new Christmas cartoon features the antics of beloved Buddy, the adopted...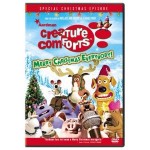 Creature Comforts – Merry Christmas Everybody
This is a beautiful DVD that is sure to delight your family for years to come! Aardman...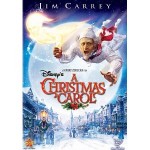 Disney's A Christmas Carol
This movie is Disney's attempt to re-create the Charles Dickens'...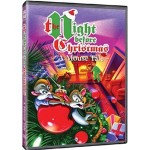 The Night Before Christmas: A Mouse Tale
This adorable Christmas Cartoon was inspired by the Christmas poem by Clement...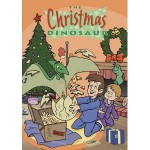 The Christmas Dinosaur
An adorable Christmas cartoon, this story is quite delightful and unique –...
Read More Posts From This Category
Christmas Cartoons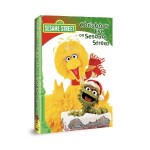 Christmas Eve on Sesame Street
A delightful movie, this classic should definitely be part of your family's holiday collection if you are a fan of Sesame Street and the Sesame Street gang. In this movie, Big Bird and the Sesame Street gang decide to figure out how Santa Claus... [Read more]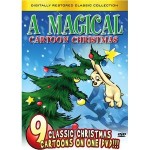 A Magical Cartoon Christmas
This DVD includes restorations of classic cartoons from the 1950s and 1960s. These classic animated short cartoons are not likely to already be in your collection as they include some unique and interesting cartoon shorts that have now been digitally... [Read more]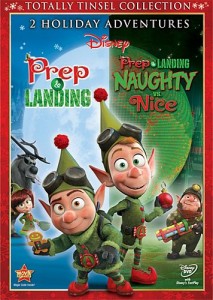 Prep & Landing: Naughty Vs Nice
This is a fantastic cartoon to add to your holiday watch list this year, full of outrageous and zany adventures – and lots of holiday cheer! Lanny and Wayne, both Christmas elves, try to help out Christmas by saving it from a computer-hacking... [Read more]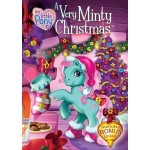 My Little Pony: A Very Minty Christmas
An adorable Christmas Cartoon, this is sure to delight young children this holiday season! The ponies fro "My Little Pony" learn a valuable lesson this Christmas when Minty accidentally breaks the Christmas Candy Cane that Santa Claus... [Read more]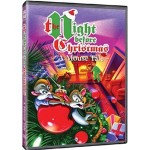 The Night Before Christmas: A Mouse Tale
This adorable Christmas Cartoon was inspired by the Christmas poem by Clement Clark Moore. In the old poem, there is a line "Not a creature was stirring, not even a mouse." However, this holiday season, a family of mice realized that they... [Read more]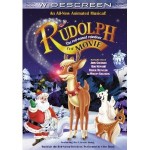 Rudolph the Red-Nosed Reindeer – The Movie
This is a very interesting Christmas special to compete against Rudolph the Red Nosed Reindeer from 1964. It's not as "cute" as you might expect, so be ready for a Christmas special that has some scary parts to it that may intimidate... [Read more]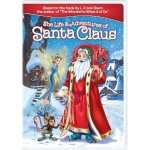 The Life and Adventures of Santa Claus
This is a beautiful story based on the popular book by L. Frank Baum, who is also the author of "The Wonderful Wizard of Oz." In this video, you and your family will get to experience the life and adventures of Santa Claus from many centuries... [Read more]
Emmet Otter's Jug-Band Christmas/The Christmas Toy
This is a truly delightful Christmas show with Emmit Otter and his Jug Band on Christmas! These puppets are musical, whimsical, and so so heart warming, following the story of Emmet and his Ma, and their friends – they may be poor, but they... [Read more]
Read More Posts From This Category