Welcome to Christmas Cartoons!
With so many Christmas cartoons available this holiday season, shouldn't you know everything you can before picking out the ones you like best? Here at ChristmasCartoons.org, we provide key information for all Christmas Cartoons, including a summary for each, details about the publication year, company, cast, trailers, and links to purchase them should you decide to add them to your holiday collection.
You will also find photos, clips, and other information about each cartoon that you might not have known before. Find cartoons by their year of publication, or use our search feature to look for your favorite childhood memories.
Pre-1970's Christmas Cartoons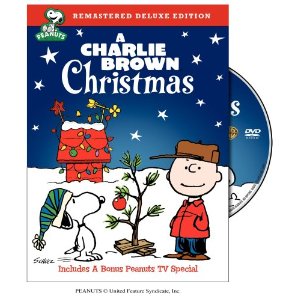 A Charlie Brown Christmas
This classic story is about Charlie Brown and the rest of the Peanuts...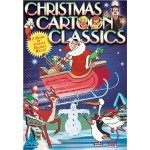 Christmas Cartoon Classics
This is a collection of vintage Christmas classics from the 1930s and the 1940s...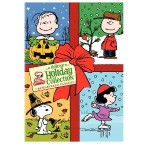 Peanuts Holiday Collection
This is a collection that everyone should have for the entire holiday season. Celebrate...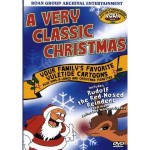 Very Classic Christmas
These classic Christmas Cartoons are from the 1930s and 1940s and have been reclaimed...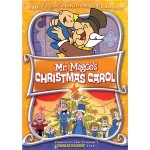 Mr. Magoo's Christmas Carol
An adorable little cartoon, this Christmas special from the 1960s is a great...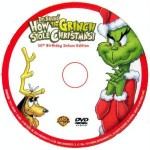 How the Grinch Stole Christmas
What would your Christmas collection be without Dr. Seuss' "How the...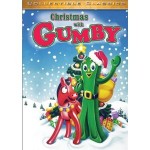 Christmas With Gumby
This collection of episodes have been reclaimed from the 1960s and 1970s Gumby...
Read More Posts From This Category
Post-2000 Christmas Cartoons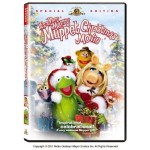 It's a Very Merry Muppet Christmas Movie
An adorable Muppet Christmas classic that is both hilarious and heart-warming...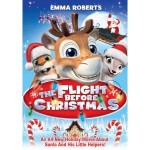 The Flight Before Christmas
A heart-warming, and truly enjoyable story about a young reindeer who has never...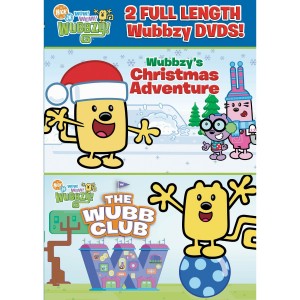 Wow! Wow! Wubbzy!: Christmas Cartoon
An adorable little set of Christmas specials from the Wubbzy characters, where...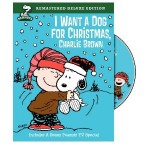 I Want a Dog for Christmas, Charlie Brown
From the makers of the classic "A Charlie Brown Christmas," this...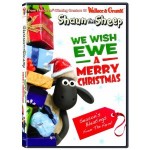 Shaun the Sheep: We Wish Ewe a Merry Christmas
Shaun the Sheep and his friends have put together all of their best Christmas...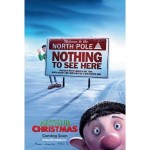 Arthur Christmas 3D
Coming this Christmas, on November 23, 2011, "Arthur Christmas" is...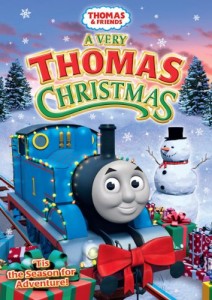 Thomas & Friends: A Very Thomas Christmas
Thomas the Train takes you, the viewer, and his friends on a very Merry Christmas...
Read More Posts From This Category
Christmas Cartoons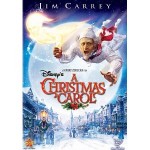 Disney's A Christmas Carol
This movie is Disney's attempt to re-create the Charles Dickens' story, "A Christmas Carol." This version stays quite true to the original story and has brilliant special effects and methods of animation that will delight your... [Read more]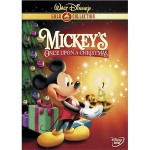 Mickey's Once Upon a Christmas
This Disney classic has a series of different little shorts that celebrate Christmas with Mickey Mouse and the gang. This collection should definitely make it into your holiday movie set as it has some extremely memorable and lovable shows with all... [Read more]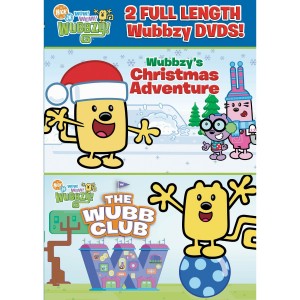 Wow! Wow! Wubbzy!: Christmas Cartoon
An adorable little set of Christmas specials from the Wubbzy characters, where everyone is getting ready for the Winter Wonder Wubb Club. The characters get to spend the holidays decorating a tree, fixing a snow sculpture, helping delivery presents,... [Read more]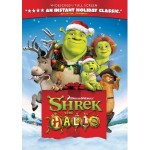 Shrek the Halls
While this is not a very long video, it is truly a heart warming and wonderful holiday celebration with the cast of Shrek. Shrek wants to throw the absolute perfect Christmas but he doesn't know much about it – ogres don't generally... [Read more]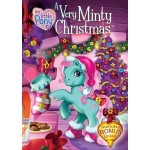 My Little Pony: A Very Minty Christmas
An adorable Christmas Cartoon, this is sure to delight young children this holiday season! The ponies fro "My Little Pony" learn a valuable lesson this Christmas when Minty accidentally breaks the Christmas Candy Cane that Santa Claus... [Read more]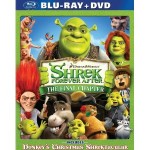 Donkey's Caroling Christmas-tacular and Shrek Forever After
This special collection from Shrek and his friends and family makes for a wonderful holiday collection, in addition to also containing the newest Shrek movie, "Shrek Forever After." There is a great Christmas short film titled, "Donkey's... [Read more]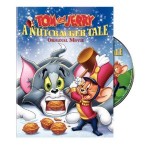 Tom and Jerry: A Nutcracker Tale
"Tom and Jerry" present this wonderfully delightful holiday special that you will definitely enjoy! Throughout the special, Tom and Jerry chase and play together to the music of Tchaikovsky's "The Nutcracker." Jerry wants... [Read more]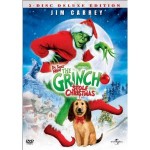 Dr. Seuss' How the Grinch Stole Christmas!
This new take of the classic Dr. Seuss' "How The Grinch Stole Christmas" is truly masterful and needs to be part of your collection! Jim Carrey creates a beautiful version of the Grinch – a miserly, angry, spiteful, but oh... [Read more]
Read More Posts From This Category