Welcome to Christmas Cartoons!
With so many Christmas cartoons available this holiday season, shouldn't you know everything you can before picking out the ones you like best? Here at ChristmasCartoons.org, we provide key information for all Christmas Cartoons, including a summary for each, details about the publication year, company, cast, trailers, and links to purchase them should you decide to add them to your holiday collection.
You will also find photos, clips, and other information about each cartoon that you might not have known before. Find cartoons by their year of publication, or use our search feature to look for your favorite childhood memories.
Pre-1970's Christmas Cartoons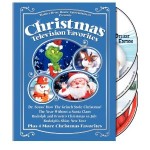 Christmas Television Favorites
What would Christmas be like without these classic Christmas Cartoons? Some of...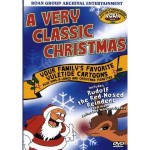 Very Classic Christmas
These classic Christmas Cartoons are from the 1930s and 1940s and have been reclaimed...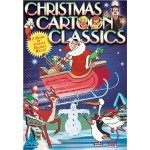 Christmas Cartoon Classics
This is a collection of vintage Christmas classics from the 1930s and the 1940s...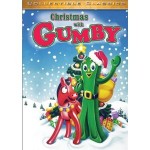 Christmas With Gumby
This collection of episodes have been reclaimed from the 1960s and 1970s Gumby...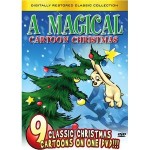 A Magical Cartoon Christmas
This DVD includes restorations of classic cartoons from the 1950s and 1960s. These...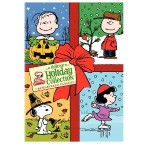 Peanuts Holiday Collection
This is a collection that everyone should have for the entire holiday season. Celebrate...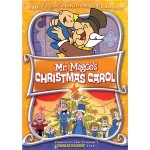 Mr. Magoo's Christmas Carol
An adorable little cartoon, this Christmas special from the 1960s is a great...
Read More Posts From This Category
Post-2000 Christmas Cartoons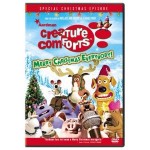 Creature Comforts – Merry Christmas Everybody
This is a beautiful DVD that is sure to delight your family for years to come! Aardman...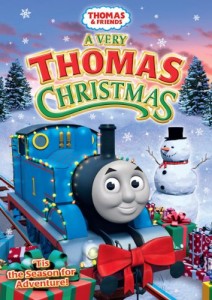 Thomas & Friends: A Very Thomas Christmas
Thomas the Train takes you, the viewer, and his friends on a very Merry Christmas...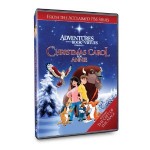 Adventures from the Book of Virtues: A Christmas Carol for Annie
In this Christmas cartoon, viewers are taught a valuable lesson, along with the...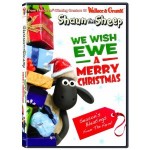 Shaun the Sheep: We Wish Ewe a Merry Christmas
Shaun the Sheep and his friends have put together all of their best Christmas...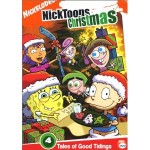 Nicktoons – Tales of Good Tidings
This collection from Nickelodeon presents a variety of Christmas Specials from...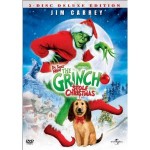 Dr. Seuss' How the Grinch Stole Christmas!
This new take of the classic Dr. Seuss' "How The Grinch Stole Christmas"...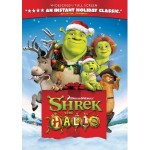 Shrek the Halls
While this is not a very long video, it is truly a heart warming and wonderful...
Read More Posts From This Category
Christmas Cartoons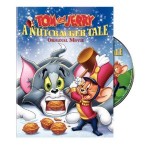 Tom and Jerry: A Nutcracker Tale
"Tom and Jerry" present this wonderfully delightful holiday special that you will definitely enjoy! Throughout the special, Tom and Jerry chase and play together to the music of Tchaikovsky's "The Nutcracker." Jerry wants... [Read more]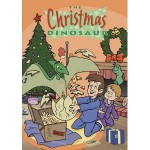 The Christmas Dinosaur
An adorable Christmas cartoon, this story is quite delightful and unique – not your ordinary holiday cartoon! For Christmas, Jason Barnes receives a petrified Dinosaur egg – or so they thought! It really was a live dinosaur egg, and a... [Read more]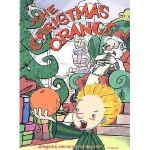 Christmas Orange
This is a great story that teaches children about greed on Christmas! Anton requested 600 presents from Santa Claus, and is outraged when he gets an orange instead of his gifts. And what would our litigious society suggest one do at this point?? SUE! ... [Read more]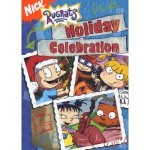 Rugrats Holiday Celebration
If you or anyone in your family is a fan of the Rugrats, then this is a collection you definitely need in your home this holiday season!! The episodes included in this collection cover Halloween, Thanksgiving, and Christmas, and are incredibly heart... [Read more]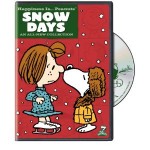 Happiness Is… Peanuts: Snow Days
This collection just has two holiday specials from The Peanuts and Charlie Brown, aired during the 1980s and 1990s. The first special on this collection is "She's a Good Skate Charlie Brown" from 1980 which focuses on Peppermint... [Read more]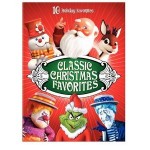 Classic Christmas Favorites
This Christmas Cartoon collection is a fabulous one that contains some of the most treasured classic Christmas cartoons ever! Most are by Rankin/Bass, and they include so many of those stories we are so fond of available together in this one, fantastic... [Read more]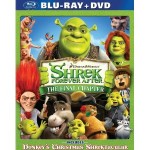 Donkey's Caroling Christmas-tacular and Shrek Forever After
This special collection from Shrek and his friends and family makes for a wonderful holiday collection, in addition to also containing the newest Shrek movie, "Shrek Forever After." There is a great Christmas short film titled, "Donkey's... [Read more]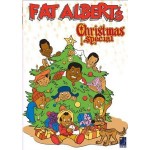 Fat Albert's Christmas Special
This DVD contains the Fat Albert Christmas Special, as well as a game where you have to figure out which snowman Fat Albert is hiding behind. The episode itself was aired in 1977, but has been reclaimed for future generations to enjoy. It is a heart... [Read more]
Read More Posts From This Category