Welcome to Christmas Cartoons!
With so many Christmas cartoons available this holiday season, shouldn't you know everything you can before picking out the ones you like best? Here at ChristmasCartoons.org, we provide key information for all Christmas Cartoons, including a summary for each, details about the publication year, company, cast, trailers, and links to purchase them should you decide to add them to your holiday collection.
You will also find photos, clips, and other information about each cartoon that you might not have known before. Find cartoons by their year of publication, or use our search feature to look for your favorite childhood memories.
Pre-1970's Christmas Cartoons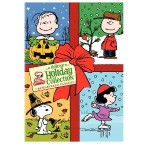 Peanuts Holiday Collection
This is a collection that everyone should have for the entire holiday season. Celebrate...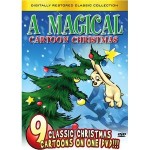 A Magical Cartoon Christmas
This DVD includes restorations of classic cartoons from the 1950s and 1960s. These...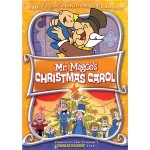 Mr. Magoo's Christmas Carol
An adorable little cartoon, this Christmas special from the 1960s is a great...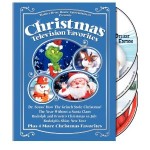 Christmas Television Favorites
What would Christmas be like without these classic Christmas Cartoons? Some of...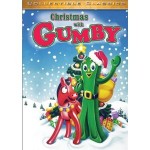 Christmas With Gumby
This collection of episodes have been reclaimed from the 1960s and 1970s Gumby...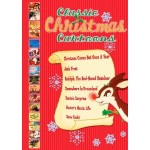 Classic Christmas Cartoons
This DVD is an excellent one to add to your family's holiday collection. It...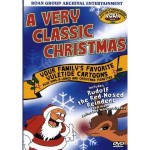 Very Classic Christmas
These classic Christmas Cartoons are from the 1930s and 1940s and have been reclaimed...
Read More Posts From This Category
Post-2000 Christmas Cartoons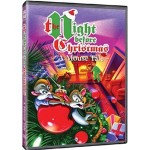 The Night Before Christmas: A Mouse Tale
This adorable Christmas Cartoon was inspired by the Christmas poem by Clement...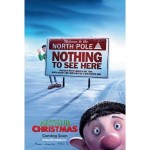 Arthur Christmas 3D
Coming this Christmas, on November 23, 2011, "Arthur Christmas" is...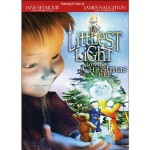 The Littlest Light On The Christmas Tree
If you have never seen this Christmas special before, you are in for a real treat! This...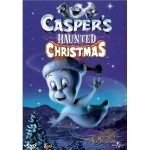 Casper's Haunted Christmas
Casper, the Friendly Ghost, resumes his fun adventures with this delightful holiday...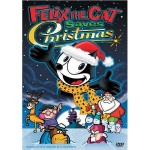 Felix the Cat Saves Christmas
Felix the Cat Saves Christmas was published in 1977 for television. In this sweet...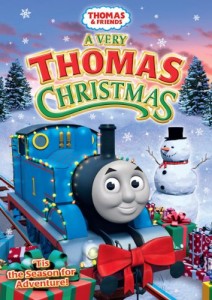 Thomas & Friends: A Very Thomas Christmas
Thomas the Train takes you, the viewer, and his friends on a very Merry Christmas...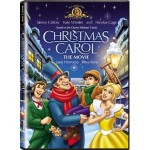 Christmas Carol – The Movie
With an all-star cast, this a version of the "A Christmas Carol"...
Read More Posts From This Category
Christmas Cartoons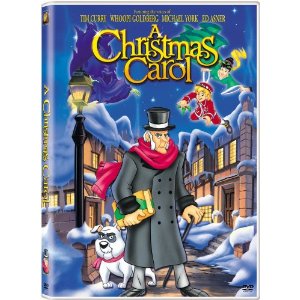 Fox's A Christmas Carol
A delightful rendition of the classic Charles Dickens' "A Christmas Carol." In this version, there is the classic story still of Ebenezer Scrooge, the miser, who hates everyone and refuses to help those in need. In response to his... [Read more]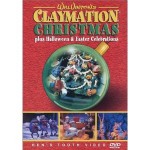 Will Vinton's Claymation Christmas Plus Halloween & Easter Celebrations
These wonderful holiday specials span three major holidays – Halloween, Christmas, and Easter – and were originally aired between 1987 and 1992. For the Halloween special, Will Vinton presents the "Claymation Comedy of Horrors"... [Read more]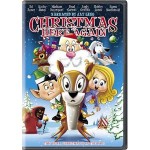 Christmas Is Here Again
This adorable little Christmas Cartoon is an instant classic! It has that retro feeling to it that will remind you of your childhood – and will create a memory for your children to reminisce on later in their lives. Evil Krad has stolen Santa... [Read more]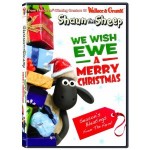 Shaun the Sheep: We Wish Ewe a Merry Christmas
Shaun the Sheep and his friends have put together all of their best Christmas episodes to share in one solid collection. There are 7 episodes in this collection, and they are all truly enjoyable – great for young children, and a good lesson... [Read more]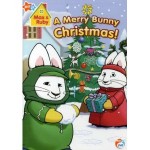 Max & Ruby – A Merry Bunny Christmas
Max & Ruby is a show produced by Nick Jr. which follows the lives and friendships of two bunnies. This collection features several episodes, including those that are specifically Christmas or holiday related, and all are simple, pleasant, and... [Read more]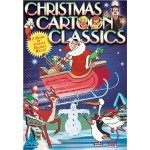 Christmas Cartoon Classics
This is a collection of vintage Christmas classics from the 1930s and the 1940s – However, they are still just as awesome to watch today as they were back then. All seven of the cartoons have been remastered from their original versions to be... [Read more]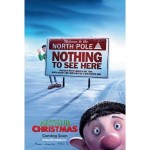 Arthur Christmas 3D
Coming this Christmas, on November 23, 2011, "Arthur Christmas" is about a Santa's son, Arthur, who has realized that a child got left out on Christmas. Arthur uses his father's equipment to complete the urgent mission of getting... [Read more]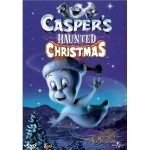 Casper's Haunted Christmas
Casper, the Friendly Ghost, resumes his fun adventures with this delightful holiday movie. Casper, normally surrounded by the spookiness of his ghostly world, is seeking the chance to celebrate Christmas. Unfortunately, Casper must increase his scare... [Read more]
Read More Posts From This Category