Welcome to Christmas Cartoons!
With so many Christmas cartoons available this holiday season, shouldn't you know everything you can before picking out the ones you like best? Here at ChristmasCartoons.org, we provide key information for all Christmas Cartoons, including a summary for each, details about the publication year, company, cast, trailers, and links to purchase them should you decide to add them to your holiday collection.
You will also find photos, clips, and other information about each cartoon that you might not have known before. Find cartoons by their year of publication, or use our search feature to look for your favorite childhood memories.
Pre-1970's Christmas Cartoons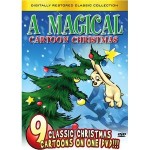 A Magical Cartoon Christmas
This DVD includes restorations of classic cartoons from the 1950s and 1960s. These...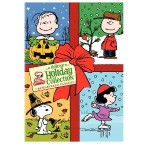 Peanuts Holiday Collection
This is a collection that everyone should have for the entire holiday season. Celebrate...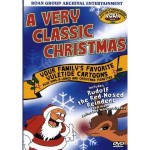 Very Classic Christmas
These classic Christmas Cartoons are from the 1930s and 1940s and have been reclaimed...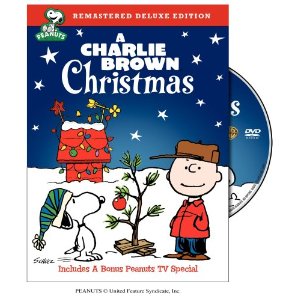 A Charlie Brown Christmas
This classic story is about Charlie Brown and the rest of the Peanuts gang. Charlie...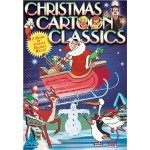 Christmas Cartoon Classics
This is a collection of vintage Christmas classics from the 1930s and the 1940s...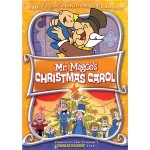 Mr. Magoo's Christmas Carol
An adorable little cartoon, this Christmas special from the 1960s is a great...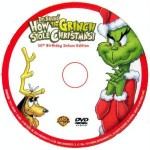 How the Grinch Stole Christmas
What would your Christmas collection be without Dr. Seuss' "How the...
Read More Posts From This Category
Post-2000 Christmas Cartoons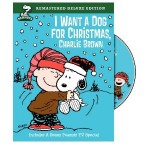 I Want a Dog for Christmas, Charlie Brown
From the makers of the classic "A Charlie Brown Christmas," this...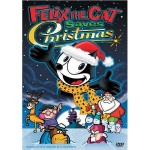 Felix the Cat Saves Christmas
Felix the Cat Saves Christmas was published in 1977 for television. In this sweet...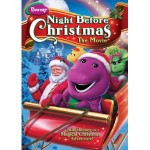 Barney: Night Before Christmas – The Movie
This Barney special is a delightful holiday movie for young children, celebrating...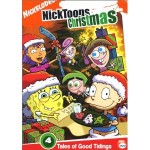 Nicktoons – Tales of Good Tidings
This collection from Nickelodeon presents a variety of Christmas Specials from...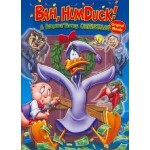 Bah, Humduck! A Looney Tunes Christmas
This wonderful Looney Tunes Christmas Cartoon focuses on a remake of the classic...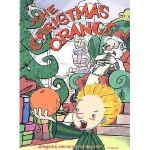 Christmas Orange
This is a great story that teaches children about greed on Christmas! Anton requested...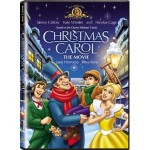 Christmas Carol – The Movie
With an all-star cast, this a version of the "A Christmas Carol"...
Read More Posts From This Category
Christmas Cartoons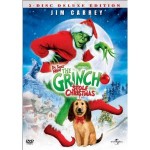 Dr. Seuss' How the Grinch Stole Christmas!
This new take of the classic Dr. Seuss' "How The Grinch Stole Christmas" is truly masterful and needs to be part of your collection! Jim Carrey creates a beautiful version of the Grinch – a miserly, angry, spiteful, but oh... [Read more]
Emmet Otter's Jug-Band Christmas/The Christmas Toy
This is a truly delightful Christmas show with Emmit Otter and his Jug Band on Christmas! These puppets are musical, whimsical, and so so heart warming, following the story of Emmet and his Ma, and their friends – they may be poor, but they... [Read more]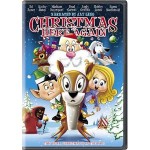 Christmas Is Here Again
This adorable little Christmas Cartoon is an instant classic! It has that retro feeling to it that will remind you of your childhood – and will create a memory for your children to reminisce on later in their lives. Evil Krad has stolen Santa... [Read more]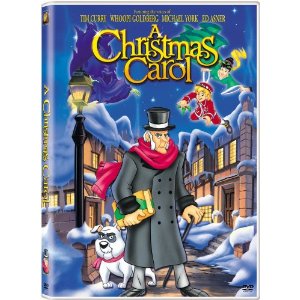 Fox's A Christmas Carol
A delightful rendition of the classic Charles Dickens' "A Christmas Carol." In this version, there is the classic story still of Ebenezer Scrooge, the miser, who hates everyone and refuses to help those in need. In response to his... [Read more]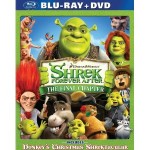 Donkey's Caroling Christmas-tacular and Shrek Forever After
This special collection from Shrek and his friends and family makes for a wonderful holiday collection, in addition to also containing the newest Shrek movie, "Shrek Forever After." There is a great Christmas short film titled, "Donkey's... [Read more]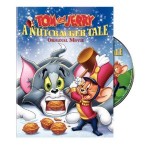 Tom and Jerry: A Nutcracker Tale
"Tom and Jerry" present this wonderfully delightful holiday special that you will definitely enjoy! Throughout the special, Tom and Jerry chase and play together to the music of Tchaikovsky's "The Nutcracker." Jerry wants... [Read more]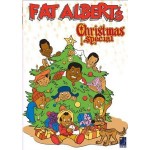 Fat Albert's Christmas Special
This DVD contains the Fat Albert Christmas Special, as well as a game where you have to figure out which snowman Fat Albert is hiding behind. The episode itself was aired in 1977, but has been reclaimed for future generations to enjoy. It is a heart... [Read more]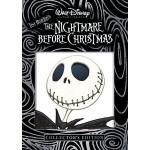 The Nightmare Before Christmas
A perfect holiday tale, this Christmas special is a claymation masterpiece! In "The Nightmare Before Christmas," Jack Skellington is the leader of Halloweentown, and they are celebrating their annual Halloween holiday! However, Jack is... [Read more]
Read More Posts From This Category