Welcome to Christmas Cartoons!
With so many Christmas cartoons available this holiday season, shouldn't you know everything you can before picking out the ones you like best? Here at ChristmasCartoons.org, we provide key information for all Christmas Cartoons, including a summary for each, details about the publication year, company, cast, trailers, and links to purchase them should you decide to add them to your holiday collection.
You will also find photos, clips, and other information about each cartoon that you might not have known before. Find cartoons by their year of publication, or use our search feature to look for your favorite childhood memories.
Pre-1970's Christmas Cartoons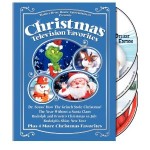 Christmas Television Favorites
What would Christmas be like without these classic Christmas Cartoons? Some...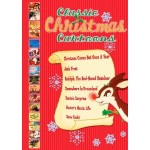 Classic Christmas Cartoons
This DVD is an excellent one to add to your family's holiday collection. It...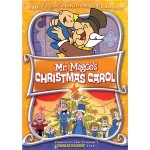 Mr. Magoo's Christmas Carol
An adorable little cartoon, this Christmas special from the 1960s is a great...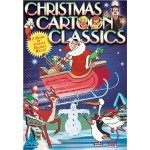 Christmas Cartoon Classics
This is a collection of vintage Christmas classics from the 1930s and the 1940s...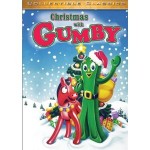 Christmas With Gumby
This collection of episodes have been reclaimed from the 1960s and 1970s Gumby...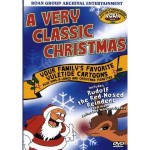 Very Classic Christmas
These classic Christmas Cartoons are from the 1930s and 1940s and have been reclaimed...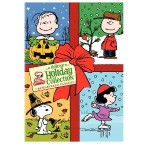 Peanuts Holiday Collection
This is a collection that everyone should have for the entire holiday season. Celebrate...
Read More Posts From This Category
Post-2000 Christmas Cartoons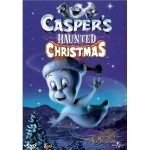 Casper's Haunted Christmas
Casper, the Friendly Ghost, resumes his fun adventures with this delightful holiday...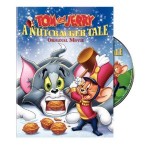 Tom and Jerry: A Nutcracker Tale
"Tom and Jerry" present this wonderfully delightful holiday special...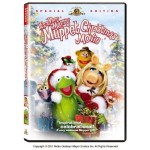 It's a Very Merry Muppet Christmas Movie
An adorable Muppet Christmas classic that is both hilarious and heart-warming...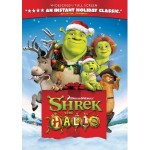 Shrek the Halls
While this is not a very long video, it is truly a heart warming and wonderful...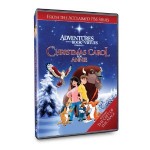 Adventures from the Book of Virtues: A Christmas Carol for Annie
In this Christmas cartoon, viewers are taught a valuable lesson, along with the...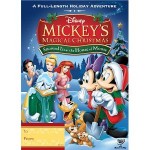 Snowed in at the House of Mouse
An adorable Disney Christmas movie, this show features many of our most beloved...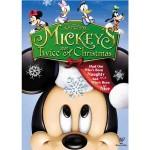 Mickey's Twice Upon a Christmas
A follow up to Mickey's Once Upon a Christmas, this DVD has some great little...
Read More Posts From This Category
Christmas Cartoons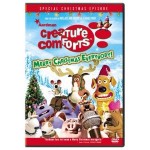 Creature Comforts – Merry Christmas Everybody
This is a beautiful DVD that is sure to delight your family for years to come! Aardman has taken claymation to a whole new level with these beautifully rendered characters who are being interviewed on so many topics related to Christmas. The facial... [Read more]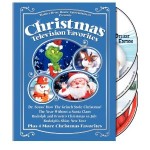 Christmas Television Favorites
What would Christmas be like without these classic Christmas Cartoons? Some of these cartoons have been childhood favorites of mine since I was very young, and I could almost repeat them word for word along with the characters! Enjoy these beautifully... [Read more]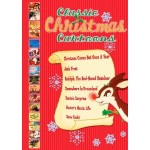 Classic Christmas Cartoons
This DVD is an excellent one to add to your family's holiday collection. It contains 7 episodes from the 1930s and 1940s that have been digitally remastered and reclaimed for future generations to be able to enjoy it, even though the episodes... [Read more]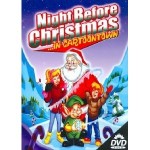 Night Before Christmas …in Cartoontown
In this delightful 1970s Christmas Cartoon, things are not right in Cartoontown. Irv, one of Santa's elves, is normally the elf in charge of helping the reindeer fly for Christmas, but he has become trapped in a plastic snow globe. Now, the... [Read more]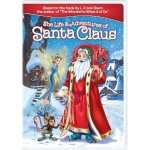 The Life and Adventures of Santa Claus
This is a beautiful story based on the popular book by L. Frank Baum, who is also the author of "The Wonderful Wizard of Oz." In this video, you and your family will get to experience the life and adventures of Santa Claus from many centuries... [Read more]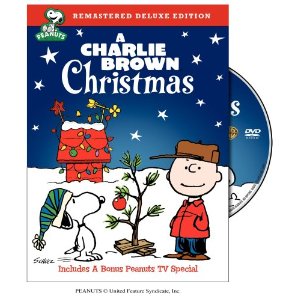 A Charlie Brown Christmas
This classic story is about Charlie Brown and the rest of the Peanuts gang. Charlie Brown feels alone and desolate on Christmas. He doesn't feel happy like the other kids, and feels that Christmas needs to have more meaning than it does. A Charlie... [Read more]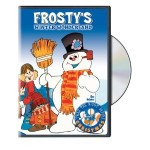 Frosty's Winter Wonderland/Twas the Night Before Christmas
It's a wonderful world in Frosty's Winter Wonderland, and these movies will take you back to your childhood once again. The first movie on this DVD is "Frosty's Winter Wonderland" where a magic hat has woken Frosty. Frosty's... [Read more]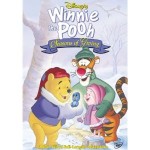 Winnie the Pooh – Seasons of Giving
This is a truly adorable Christmas classic that needs to be part of your holiday collection, particularly if you are any kind of fan of Winnie the Pooh. In this collection, Winnie the Pooh and his friends will lead you and your family into the 100... [Read more]
Read More Posts From This Category