Welcome to Christmas Cartoons!
With so many Christmas cartoons available this holiday season, shouldn't you know everything you can before picking out the ones you like best? Here at ChristmasCartoons.org, we provide key information for all Christmas Cartoons, including a summary for each, details about the publication year, company, cast, trailers, and links to purchase them should you decide to add them to your holiday collection.
You will also find photos, clips, and other information about each cartoon that you might not have known before. Find cartoons by their year of publication, or use our search feature to look for your favorite childhood memories.
Pre-1970's Christmas Cartoons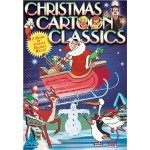 Christmas Cartoon Classics
This is a collection of vintage Christmas classics from the 1930s and the 1940s...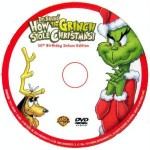 How the Grinch Stole Christmas
What would your Christmas collection be without Dr. Seuss' "How the...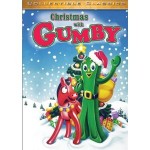 Christmas With Gumby
This collection of episodes have been reclaimed from the 1960s and 1970s Gumby...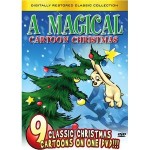 A Magical Cartoon Christmas
This DVD includes restorations of classic cartoons from the 1950s and 1960s. These...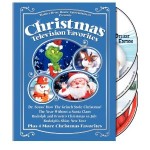 Christmas Television Favorites
What would Christmas be like without these classic Christmas Cartoons? Some of...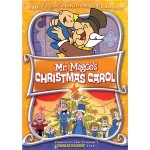 Mr. Magoo's Christmas Carol
An adorable little cartoon, this Christmas special from the 1960s is a great...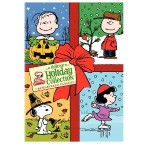 Peanuts Holiday Collection
This is a collection that everyone should have for the entire holiday season. Celebrate...
Read More Posts From This Category
Post-2000 Christmas Cartoons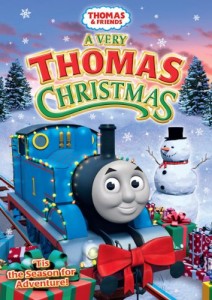 Thomas & Friends: A Very Thomas Christmas
Thomas the Train takes you, the viewer, and his friends on a very Merry Christmas...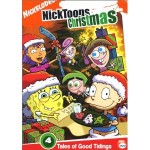 Nicktoons – Tales of Good Tidings
This collection from Nickelodeon presents a variety of Christmas Specials from...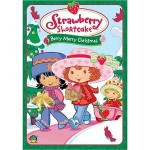 Strawberry Shortcake – Berry, Merry Christmas
Strawberry Shortcake is such an iconic character – how could anyone not...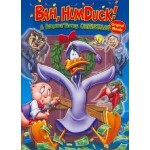 Bah, Humduck! A Looney Tunes Christmas
This wonderful Looney Tunes Christmas Cartoon focuses on a remake of the classic...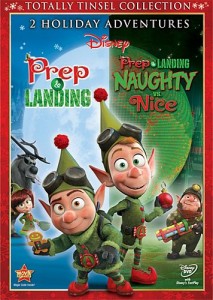 Prep & Landing: Naughty Vs Nice
This is a fantastic cartoon to add to your holiday watch list this year, full...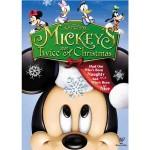 Mickey's Twice Upon a Christmas
A follow up to Mickey's Once Upon a Christmas, this DVD has some great little...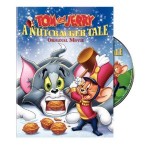 Tom and Jerry: A Nutcracker Tale
"Tom and Jerry" present this wonderfully delightful holiday special...
Read More Posts From This Category
Christmas Cartoons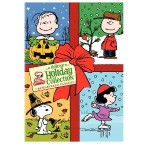 Peanuts Holiday Collection
This is a collection that everyone should have for the entire holiday season. Celebrate Halloween, Thanksgiving, and  Christmas specials with the Peanuts gang – with Charlie Brown, Lucy, Linus, and everyone else. Start off the holiday season... [Read more]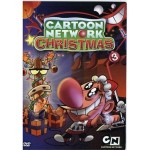 Cartoon Network Christmas 3
Not all of these episodes in this collection are related to Christmas, but they are all pretty good! Some are around birthdays or celebrations, but a good portion of them are about Christmas. This collection is a follow up to the two previous collections,... [Read more]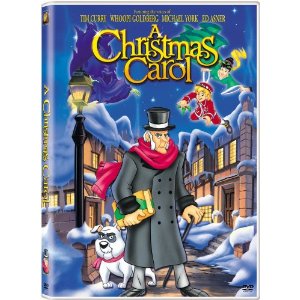 Fox's A Christmas Carol
A delightful rendition of the classic Charles Dickens' "A Christmas Carol." In this version, there is the classic story still of Ebenezer Scrooge, the miser, who hates everyone and refuses to help those in need. In response to his... [Read more]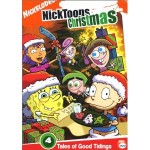 Nicktoons – Tales of Good Tidings
This collection from Nickelodeon presents a variety of Christmas Specials from different well-known shows, such as "Spongebob SquarePants," "The Fairly OddParents," "Rugrats," and "Rocket Power." These... [Read more]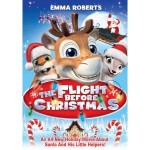 The Flight Before Christmas
A heart-warming, and truly enjoyable story about a young reindeer who has never met his father, but wants to be able to fly just like his father could. Niko sets out to learn how to fly, but he has vertigo (a loss of balance)! He sneaks out of his... [Read more]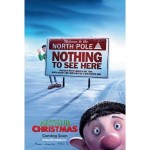 Arthur Christmas 3D
Coming this Christmas, on November 23, 2011, "Arthur Christmas" is about a Santa's son, Arthur, who has realized that a child got left out on Christmas. Arthur uses his father's equipment to complete the urgent mission of getting... [Read more]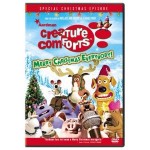 Creature Comforts – Merry Christmas Everybody
This is a beautiful DVD that is sure to delight your family for years to come! Aardman has taken claymation to a whole new level with these beautifully rendered characters who are being interviewed on so many topics related to Christmas. The facial... [Read more]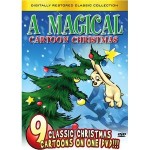 A Magical Cartoon Christmas
This DVD includes restorations of classic cartoons from the 1950s and 1960s. These classic animated short cartoons are not likely to already be in your collection as they include some unique and interesting cartoon shorts that have now been digitally... [Read more]
Read More Posts From This Category