Welcome to Christmas Cartoons!
With so many Christmas cartoons available this holiday season, shouldn't you know everything you can before picking out the ones you like best? Here at ChristmasCartoons.org, we provide key information for all Christmas Cartoons, including a summary for each, details about the publication year, company, cast, trailers, and links to purchase them should you decide to add them to your holiday collection.
You will also find photos, clips, and other information about each cartoon that you might not have known before. Find cartoons by their year of publication, or use our search feature to look for your favorite childhood memories.
Pre-1970's Christmas Cartoons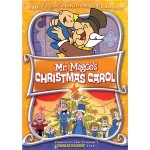 Mr. Magoo's Christmas Carol
An adorable little cartoon, this Christmas special from the 1960s is a great...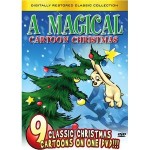 A Magical Cartoon Christmas
This DVD includes restorations of classic cartoons from the 1950s and 1960s. These...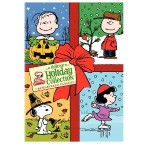 Peanuts Holiday Collection
This is a collection that everyone should have for the entire holiday season. Celebrate...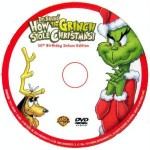 How the Grinch Stole Christmas
What would your Christmas collection be without Dr. Seuss' "How the...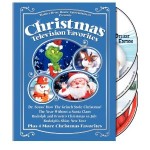 Christmas Television Favorites
What would Christmas be like without these classic Christmas Cartoons? Some of...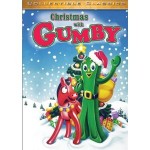 Christmas With Gumby
This collection of episodes have been reclaimed from the 1960s and 1970s Gumby...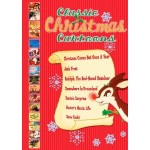 Classic Christmas Cartoons
This DVD is an excellent one to add to your family's holiday collection. It...
Read More Posts From This Category
Post-2000 Christmas Cartoons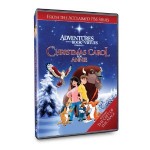 Adventures from the Book of Virtues: A Christmas Carol for Annie
In this Christmas cartoon, viewers are taught a valuable lesson, along with the...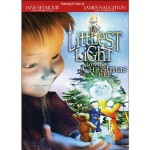 The Littlest Light On The Christmas Tree
If you have never seen this Christmas special before, you are in for a real treat! This...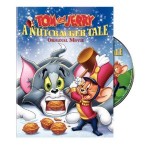 Tom and Jerry: A Nutcracker Tale
"Tom and Jerry" present this wonderfully delightful holiday special...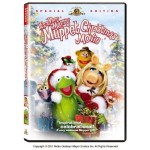 It's a Very Merry Muppet Christmas Movie
An adorable Muppet Christmas classic that is both hilarious and heart-warming...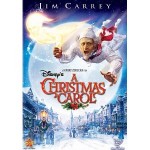 Disney's A Christmas Carol
This movie is Disney's attempt to re-create the Charles Dickens'...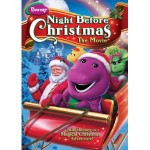 Barney: Night Before Christmas – The Movie
This Barney special is a delightful holiday movie for young children, celebrating...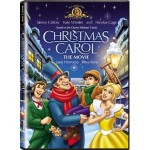 Christmas Carol – The Movie
With an all-star cast, this a version of the "A Christmas Carol"...
Read More Posts From This Category
Christmas Cartoons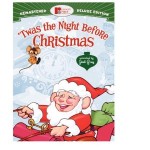 Twas the Night Before Christmas
This is one of the best versions that use the famous poem by Clement Moore, "Twas the Night Before Christmas." In this animated special, Arthur Rankin Jr and Jules Bass follow the poem with two families – the Trundle family, and... [Read more]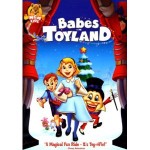 Babes In Toyland
This movie is a beautiful recreation of the 1961 movie. In this animated film, Mother Goose characters have to battle against an evil villain, Barnaby as he tries to stop Toyland from fulfilling Santa Claus' requirements for the holidays. Mary,... [Read more]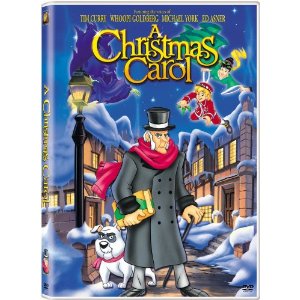 Fox's A Christmas Carol
A delightful rendition of the classic Charles Dickens' "A Christmas Carol." In this version, there is the classic story still of Ebenezer Scrooge, the miser, who hates everyone and refuses to help those in need. In response to his... [Read more]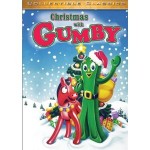 Christmas With Gumby
This collection of episodes have been reclaimed from the 1960s and 1970s Gumby television show. The DVD has 4 episodes on it that demonstrate the holiday spirit with the every friendly, every fun Gumby and his pal Pokey. They were originally aired... [Read more]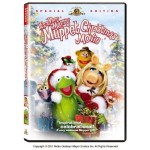 It's a Very Merry Muppet Christmas Movie
An adorable Muppet Christmas classic that is both hilarious and heart-warming – a sure crowd pleaser! In this movie, Kermit and the gang must try to  save the Muppet Theatre from being foreclosed on right before the big Christmas extravaganza.... [Read more]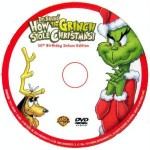 How the Grinch Stole Christmas
What would your Christmas collection be without Dr. Seuss' "How the Grinch Stole Christmas?" This must-have DVD tells the classic story of the Grinch whose heart is two sizes too small. He looks down on Whoville as they celebrate... [Read more]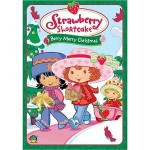 Strawberry Shortcake – Berry, Merry Christmas
Strawberry Shortcake is such an iconic character – how could anyone not love her gentleness, her lifelong friendships, and her happy presence? In this holiday special, Strawberry Shortcake wants to pick the perfect gifts out for everyone. While... [Read more]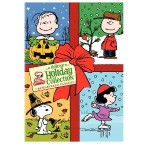 Peanuts Holiday Collection
This is a collection that everyone should have for the entire holiday season. Celebrate Halloween, Thanksgiving, and  Christmas specials with the Peanuts gang – with Charlie Brown, Lucy, Linus, and everyone else. Start off the holiday season... [Read more]
Read More Posts From This Category