Welcome to Christmas Cartoons!
With so many Christmas cartoons available this holiday season, shouldn't you know everything you can before picking out the ones you like best? Here at ChristmasCartoons.org, we provide key information for all Christmas Cartoons, including a summary for each, details about the publication year, company, cast, trailers, and links to purchase them should you decide to add them to your holiday collection.
You will also find photos, clips, and other information about each cartoon that you might not have known before. Find cartoons by their year of publication, or use our search feature to look for your favorite childhood memories.
Pre-1970's Christmas Cartoons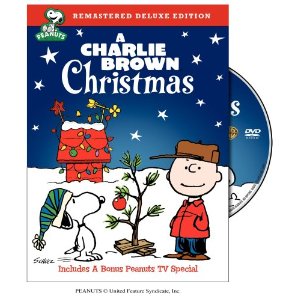 A Charlie Brown Christmas
This classic story is about Charlie Brown and the rest of the Peanuts gang. Charlie...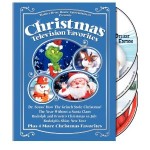 Christmas Television Favorites
What would Christmas be like without these classic Christmas Cartoons? Some of...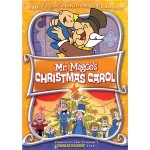 Mr. Magoo's Christmas Carol
An adorable little cartoon, this Christmas special from the 1960s is a great...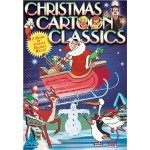 Christmas Cartoon Classics
This is a collection of vintage Christmas classics from the 1930s and the 1940s...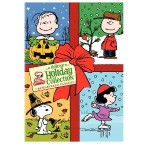 Peanuts Holiday Collection
This is a collection that everyone should have for the entire holiday season. Celebrate...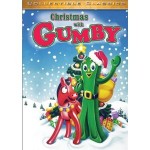 Christmas With Gumby
This collection of episodes have been reclaimed from the 1960s and 1970s Gumby...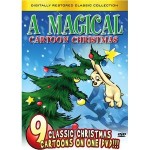 A Magical Cartoon Christmas
This DVD includes restorations of classic cartoons from the 1950s and 1960s. These...
Read More Posts From This Category
Post-2000 Christmas Cartoons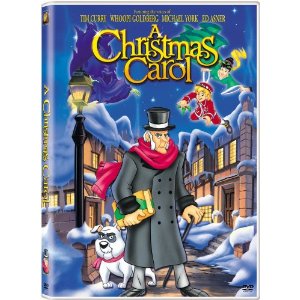 Fox's A Christmas Carol
A delightful rendition of the classic Charles Dickens' "A Christmas...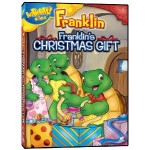 Franklin's Christmas Gift
Franklin is about to have his own very special Christmas this year that is sure...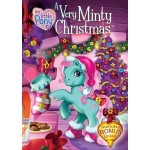 My Little Pony: A Very Minty Christmas
An adorable Christmas Cartoon, this is sure to delight young children this holiday...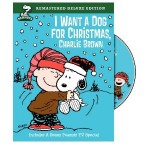 I Want a Dog for Christmas, Charlie Brown
From the makers of the classic "A Charlie Brown Christmas," this...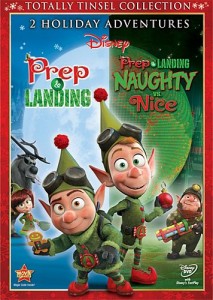 Prep & Landing: Naughty Vs Nice
This is a fantastic cartoon to add to your holiday watch list this year, full...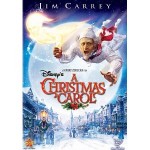 Disney's A Christmas Carol
This movie is Disney's attempt to re-create the Charles Dickens'...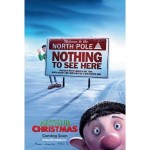 Arthur Christmas 3D
Coming this Christmas, on November 23, 2011, "Arthur Christmas" is...
Read More Posts From This Category
Christmas Cartoons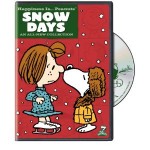 Happiness Is… Peanuts: Snow Days
This collection just has two holiday specials from The Peanuts and Charlie Brown, aired during the 1980s and 1990s. The first special on this collection is "She's a Good Skate Charlie Brown" from 1980 which focuses on Peppermint... [Read more]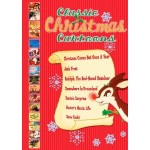 Classic Christmas Cartoons
This DVD is an excellent one to add to your family's holiday collection. It contains 7 episodes from the 1930s and 1940s that have been digitally remastered and reclaimed for future generations to be able to enjoy it, even though the episodes... [Read more]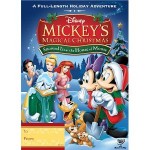 Snowed in at the House of Mouse
An adorable Disney Christmas movie, this show features many of our most beloved Disney characters. Mickey Mouse has offered to host a House of Mouse celebration with live entertainment and shows to watch. However, as the show concludes, the House... [Read more]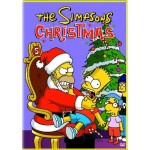 The Simpsons – Christmas
This is a positively delightful collection of "The Simpsons" holiday specials that are sure to warm the heart! This collection covers so many things, and so many great little specials from several different years that really highlight... [Read more]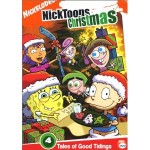 Nicktoons – Tales of Good Tidings
This collection from Nickelodeon presents a variety of Christmas Specials from different well-known shows, such as "Spongebob SquarePants," "The Fairly OddParents," "Rugrats," and "Rocket Power." These... [Read more]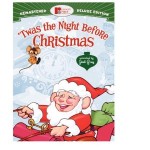 Twas the Night Before Christmas
This is one of the best versions that use the famous poem by Clement Moore, "Twas the Night Before Christmas." In this animated special, Arthur Rankin Jr and Jules Bass follow the poem with two families – the Trundle family, and... [Read more]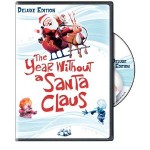 The Year Without a Santa Claus Collection
This collection does not just have the one special, The Year Without A Santa Claus – it includes two other fantastic 1970s Christmas specials as well! In The Year Without a Santa Claus, there is a story told by Mrs. Claus about a time when Santa... [Read more]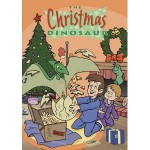 The Christmas Dinosaur
An adorable Christmas cartoon, this story is quite delightful and unique – not your ordinary holiday cartoon! For Christmas, Jason Barnes receives a petrified Dinosaur egg – or so they thought! It really was a live dinosaur egg, and a... [Read more]
Read More Posts From This Category