Welcome to Christmas Cartoons!
With so many Christmas cartoons available this holiday season, shouldn't you know everything you can before picking out the ones you like best? Here at ChristmasCartoons.org, we provide key information for all Christmas Cartoons, including a summary for each, details about the publication year, company, cast, trailers, and links to purchase them should you decide to add them to your holiday collection.
You will also find photos, clips, and other information about each cartoon that you might not have known before. Find cartoons by their year of publication, or use our search feature to look for your favorite childhood memories.
Pre-1970's Christmas Cartoons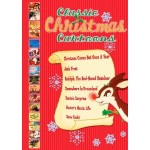 Classic Christmas Cartoons
This DVD is an excellent one to add to your family's holiday collection. It...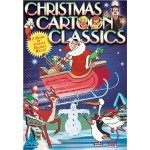 Christmas Cartoon Classics
This is a collection of vintage Christmas classics from the 1930s and the 1940s...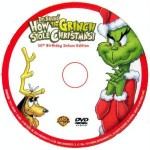 How the Grinch Stole Christmas
What would your Christmas collection be without Dr. Seuss' "How the...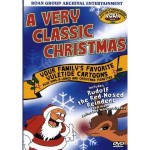 Very Classic Christmas
These classic Christmas Cartoons are from the 1930s and 1940s and have been reclaimed...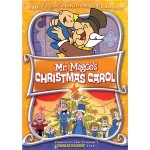 Mr. Magoo's Christmas Carol
An adorable little cartoon, this Christmas special from the 1960s is a great...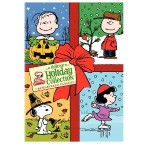 Peanuts Holiday Collection
This is a collection that everyone should have for the entire holiday season. Celebrate...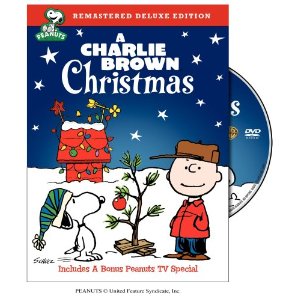 A Charlie Brown Christmas
This classic story is about Charlie Brown and the rest of the Peanuts gang. Charlie...
Read More Posts From This Category
Post-2000 Christmas Cartoons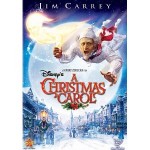 Disney's A Christmas Carol
This movie is Disney's attempt to re-create the Charles Dickens'...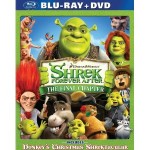 Donkey's Caroling Christmas-tacular and Shrek Forever After
This special collection from Shrek and his friends and family makes for a wonderful...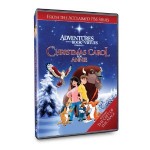 Adventures from the Book of Virtues: A Christmas Carol for Annie
In this Christmas cartoon, viewers are taught a valuable lesson, along with the...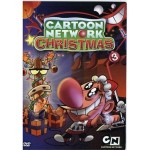 Cartoon Network Christmas 3
Not all of these episodes in this collection are related to Christmas, but they...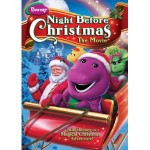 Barney: Night Before Christmas – The Movie
This Barney special is a delightful holiday movie for young children, celebrating...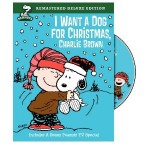 I Want a Dog for Christmas, Charlie Brown
From the makers of the classic "A Charlie Brown Christmas," this...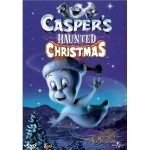 Casper's Haunted Christmas
Casper, the Friendly Ghost, resumes his fun adventures with this delightful holiday...
Read More Posts From This Category
Christmas Cartoons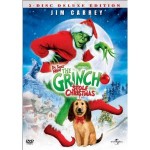 Dr. Seuss' How the Grinch Stole Christmas!
This new take of the classic Dr. Seuss' "How The Grinch Stole Christmas" is truly masterful and needs to be part of your collection! Jim Carrey creates a beautiful version of the Grinch – a miserly, angry, spiteful, but oh... [Read more]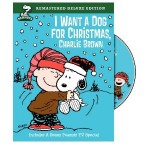 I Want a Dog for Christmas, Charlie Brown
From the makers of the classic "A Charlie Brown Christmas," this movie follows the Peanuts gang in a new direction. Lucy's younger brother Rerun wants to be worthy of having a pet dog, but he has to do a number of things first –... [Read more]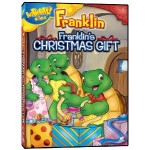 Franklin's Christmas Gift
Franklin is about to have his own very special Christmas this year that is sure to delight your family and children. Franklin and his friends have decided to help out the needy and donate a gently used toy to a needy child. Franklin has a hard time... [Read more]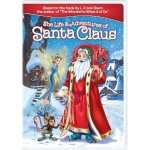 The Life and Adventures of Santa Claus
This is a beautiful story based on the popular book by L. Frank Baum, who is also the author of "The Wonderful Wizard of Oz." In this video, you and your family will get to experience the life and adventures of Santa Claus from many centuries... [Read more]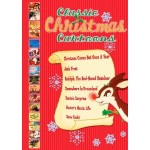 Classic Christmas Cartoons
This DVD is an excellent one to add to your family's holiday collection. It contains 7 episodes from the 1930s and 1940s that have been digitally remastered and reclaimed for future generations to be able to enjoy it, even though the episodes... [Read more]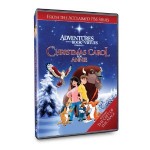 Adventures from the Book of Virtues: A Christmas Carol for Annie
In this Christmas cartoon, viewers are taught a valuable lesson, along with the main character, Annie. She has just become the new president of the Drama Club, but the power and attention gets to her head, and she quickly forgets about the true meaning... [Read more]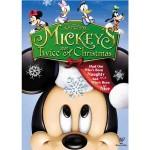 Mickey's Twice Upon a Christmas
A follow up to Mickey's Once Upon a Christmas, this DVD has some great little shorts from Mickey and the gang that will delight your family! There are five episodes in total on this DVD, as well as some fun little bonus features with sing alongs... [Read more]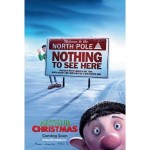 Arthur Christmas 3D
Coming this Christmas, on November 23, 2011, "Arthur Christmas" is about a Santa's son, Arthur, who has realized that a child got left out on Christmas. Arthur uses his father's equipment to complete the urgent mission of getting... [Read more]
Read More Posts From This Category