Welcome to Christmas Cartoons!
With so many Christmas cartoons available this holiday season, shouldn't you know everything you can before picking out the ones you like best? Here at ChristmasCartoons.org, we provide key information for all Christmas Cartoons, including a summary for each, details about the publication year, company, cast, trailers, and links to purchase them should you decide to add them to your holiday collection.
You will also find photos, clips, and other information about each cartoon that you might not have known before. Find cartoons by their year of publication, or use our search feature to look for your favorite childhood memories.
Pre-1970's Christmas Cartoons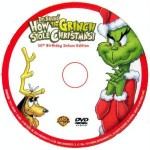 How the Grinch Stole Christmas
What would your Christmas collection be without Dr. Seuss' "How...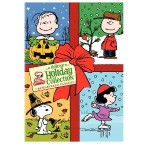 Peanuts Holiday Collection
This is a collection that everyone should have for the entire holiday season. Celebrate...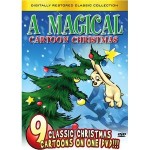 A Magical Cartoon Christmas
This DVD includes restorations of classic cartoons from the 1950s and 1960s. These...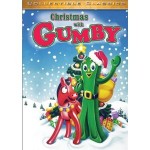 Christmas With Gumby
This collection of episodes have been reclaimed from the 1960s and 1970s Gumby...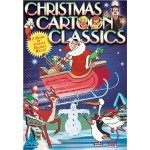 Christmas Cartoon Classics
This is a collection of vintage Christmas classics from the 1930s and the 1940s...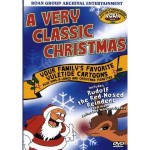 Very Classic Christmas
These classic Christmas Cartoons are from the 1930s and 1940s and have been reclaimed...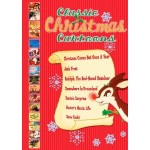 Classic Christmas Cartoons
This DVD is an excellent one to add to your family's holiday collection. It...
Read More Posts From This Category
Post-2000 Christmas Cartoons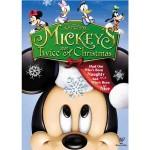 Mickey's Twice Upon a Christmas
A follow up to Mickey's Once Upon a Christmas, this DVD has some great little...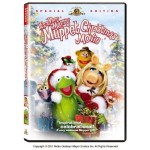 It's a Very Merry Muppet Christmas Movie
An adorable Muppet Christmas classic that is both hilarious and heart-warming...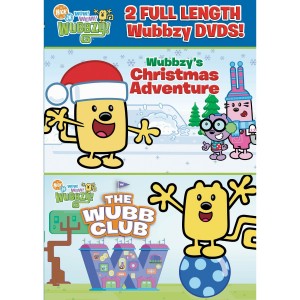 Wow! Wow! Wubbzy!: Christmas Cartoon
An adorable little set of Christmas specials from the Wubbzy characters, where...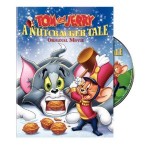 Tom and Jerry: A Nutcracker Tale
"Tom and Jerry" present this wonderfully delightful holiday special...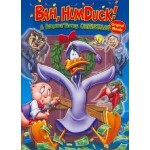 Bah, Humduck! A Looney Tunes Christmas
This wonderful Looney Tunes Christmas Cartoon focuses on a remake of the classic...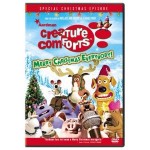 Creature Comforts – Merry Christmas Everybody
This is a beautiful DVD that is sure to delight your family for years to come! Aardman...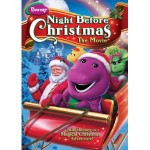 Barney: Night Before Christmas – The Movie
This Barney special is a delightful holiday movie for young children, celebrating...
Read More Posts From This Category
Christmas Cartoons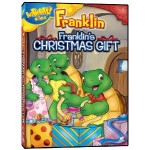 Franklin's Christmas Gift
Franklin is about to have his own very special Christmas this year that is sure to delight your family and children. Franklin and his friends have decided to help out the needy and donate a gently used toy to a needy child. Franklin has a hard time... [Read more]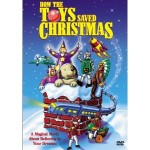 How the Toys Saved Christmas
A year without a Christmas? That's what almost happened here until the toys stepped in to save it! Mary Tyler Moore, as Granny Rose, helps Santa deliver toys, but this year she has gotten sick and someone else needs to take it over. The toys... [Read more]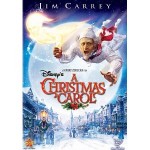 Disney's A Christmas Carol
This movie is Disney's attempt to re-create the Charles Dickens' story, "A Christmas Carol." This version stays quite true to the original story and has brilliant special effects and methods of animation that will delight your... [Read more]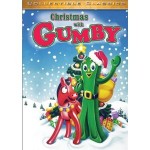 Christmas With Gumby
This collection of episodes have been reclaimed from the 1960s and 1970s Gumby television show. The DVD has 4 episodes on it that demonstrate the holiday spirit with the every friendly, every fun Gumby and his pal Pokey. They were originally aired... [Read more]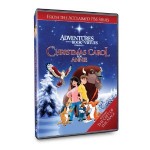 Adventures from the Book of Virtues: A Christmas Carol for Annie
In this Christmas cartoon, viewers are taught a valuable lesson, along with the main character, Annie. She has just become the new president of the Drama Club, but the power and attention gets to her head, and she quickly forgets about the true meaning... [Read more]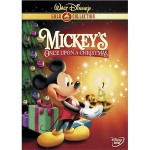 Mickey's Once Upon a Christmas
This Disney classic has a series of different little shorts that celebrate Christmas with Mickey Mouse and the gang. This collection should definitely make it into your holiday movie set as it has some extremely memorable and lovable shows with all... [Read more]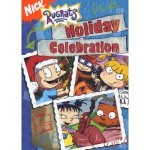 Rugrats Holiday Celebration
If you or anyone in your family is a fan of the Rugrats, then this is a collection you definitely need in your home this holiday season!! The episodes included in this collection cover Halloween, Thanksgiving, and Christmas, and are incredibly heart... [Read more]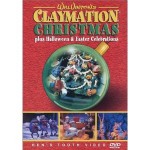 Will Vinton's Claymation Christmas Plus Halloween & Easter Celebrations
These wonderful holiday specials span three major holidays – Halloween, Christmas, and Easter – and were originally aired between 1987 and 1992. For the Halloween special, Will Vinton presents the "Claymation Comedy of Horrors"... [Read more]
Read More Posts From This Category