Welcome to Christmas Cartoons!
With so many Christmas cartoons available this holiday season, shouldn't you know everything you can before picking out the ones you like best? Here at ChristmasCartoons.org, we provide key information for all Christmas Cartoons, including a summary for each, details about the publication year, company, cast, trailers, and links to purchase them should you decide to add them to your holiday collection.
You will also find photos, clips, and other information about each cartoon that you might not have known before. Find cartoons by their year of publication, or use our search feature to look for your favorite childhood memories.
Pre-1970's Christmas Cartoons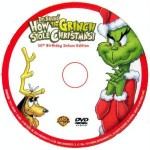 How the Grinch Stole Christmas
What would your Christmas collection be without Dr. Seuss' "How the...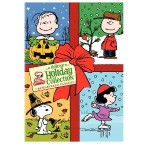 Peanuts Holiday Collection
This is a collection that everyone should have for the entire holiday season. Celebrate...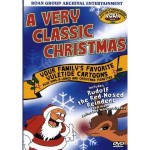 Very Classic Christmas
These classic Christmas Cartoons are from the 1930s and 1940s and have been reclaimed...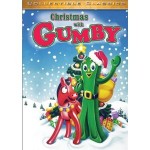 Christmas With Gumby
This collection of episodes have been reclaimed from the 1960s and 1970s Gumby...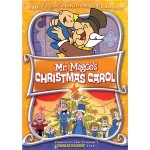 Mr. Magoo's Christmas Carol
An adorable little cartoon, this Christmas special from the 1960s is a great...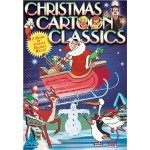 Christmas Cartoon Classics
This is a collection of vintage Christmas classics from the 1930s and the 1940s...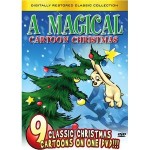 A Magical Cartoon Christmas
This DVD includes restorations of classic cartoons from the 1950s and 1960s. These...
Read More Posts From This Category
Post-2000 Christmas Cartoons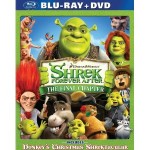 Donkey's Caroling Christmas-tacular and Shrek Forever After
This special collection from Shrek and his friends and family makes for a wonderful...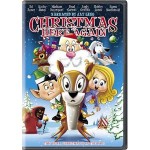 Christmas Is Here Again
This adorable little Christmas Cartoon is an instant classic! It has that retro...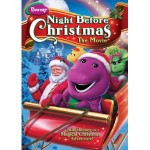 Barney: Night Before Christmas – The Movie
This Barney special is a delightful holiday movie for young children, celebrating...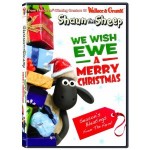 Shaun the Sheep: We Wish Ewe a Merry Christmas
Shaun the Sheep and his friends have put together all of their best Christmas...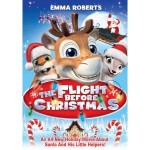 The Flight Before Christmas
A heart-warming, and truly enjoyable story about a young reindeer who has never...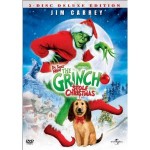 Dr. Seuss' How the Grinch Stole Christmas!
This new take of the classic Dr. Seuss' "How The Grinch Stole Christmas"...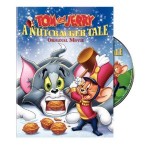 Tom and Jerry: A Nutcracker Tale
"Tom and Jerry" present this wonderfully delightful holiday special...
Read More Posts From This Category
Christmas Cartoons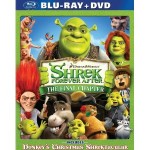 Donkey's Caroling Christmas-tacular and Shrek Forever After
This special collection from Shrek and his friends and family makes for a wonderful holiday collection, in addition to also containing the newest Shrek movie, "Shrek Forever After." There is a great Christmas short film titled, "Donkey's... [Read more]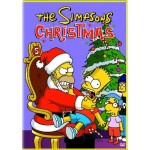 The Simpsons – Christmas
This is a positively delightful collection of "The Simpsons" holiday specials that are sure to warm the heart! This collection covers so many things, and so many great little specials from several different years that really highlight... [Read more]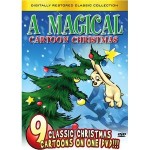 A Magical Cartoon Christmas
This DVD includes restorations of classic cartoons from the 1950s and 1960s. These classic animated short cartoons are not likely to already be in your collection as they include some unique and interesting cartoon shorts that have now been digitally... [Read more]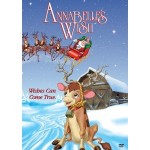 Annabelle's Wish
This wonderful Christmas story is charming, sentimental, and full of magic! Annabelle is a reindeer born on Christmas Eve and when Santa Claus gives the barn animals a gift of speech, she asks to be able to fly. In order to get her wish, Annabelle... [Read more]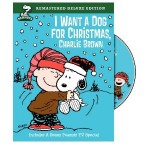 I Want a Dog for Christmas, Charlie Brown
From the makers of the classic "A Charlie Brown Christmas," this movie follows the Peanuts gang in a new direction. Lucy's younger brother Rerun wants to be worthy of having a pet dog, but he has to do a number of things first –... [Read more]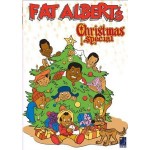 Fat Albert's Christmas Special
This DVD contains the Fat Albert Christmas Special, as well as a game where you have to figure out which snowman Fat Albert is hiding behind. The episode itself was aired in 1977, but has been reclaimed for future generations to enjoy. It is a heart... [Read more]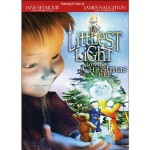 The Littlest Light On The Christmas Tree
If you have never seen this Christmas special before, you are in for a real treat! This is a unique story that follows the friendship of two people – an eight-year-old boy, and an abandoned light bulb that is left all alone and afraid. It's... [Read more]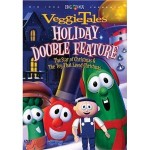 VeggieTales Holiday Collection: The Toy That Saved Christmas & The Star of Christmas
This special VeggieTales Holiday collection contains the two big Christmas specials from VeggieTales. In the first one, "The Toy That Saved Christmas," Mr. Nezzer has convinced everyone that they need to spend lots of money and buy lots... [Read more]
Read More Posts From This Category