Welcome to Christmas Cartoons!
With so many Christmas cartoons available this holiday season, shouldn't you know everything you can before picking out the ones you like best? Here at ChristmasCartoons.org, we provide key information for all Christmas Cartoons, including a summary for each, details about the publication year, company, cast, trailers, and links to purchase them should you decide to add them to your holiday collection.
You will also find photos, clips, and other information about each cartoon that you might not have known before. Find cartoons by their year of publication, or use our search feature to look for your favorite childhood memories.
Pre-1970's Christmas Cartoons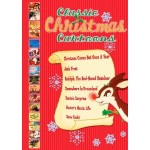 Classic Christmas Cartoons
This DVD is an excellent one to add to your family's holiday collection. It...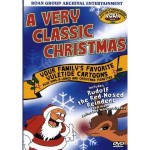 Very Classic Christmas
These classic Christmas Cartoons are from the 1930s and 1940s and have been reclaimed...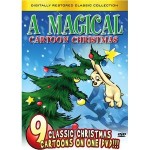 A Magical Cartoon Christmas
This DVD includes restorations of classic cartoons from the 1950s and 1960s. These...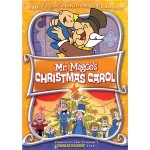 Mr. Magoo's Christmas Carol
An adorable little cartoon, this Christmas special from the 1960s is a great...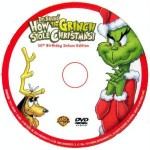 How the Grinch Stole Christmas
What would your Christmas collection be without Dr. Seuss' "How the...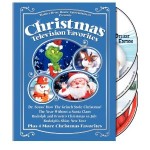 Christmas Television Favorites
What would Christmas be like without these classic Christmas Cartoons? Some of...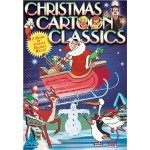 Christmas Cartoon Classics
This is a collection of vintage Christmas classics from the 1930s and the 1940s...
Read More Posts From This Category
Post-2000 Christmas Cartoons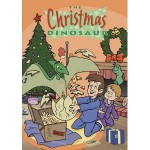 The Christmas Dinosaur
An adorable Christmas cartoon, this story is quite delightful and unique –...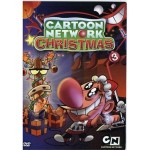 Cartoon Network Christmas 3
Not all of these episodes in this collection are related to Christmas, but they...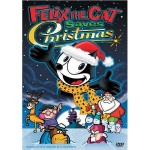 Felix the Cat Saves Christmas
Felix the Cat Saves Christmas was published in 1977 for television. In this sweet...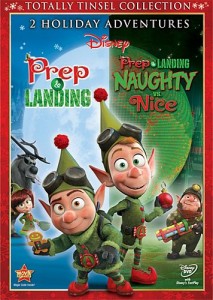 Prep & Landing: Naughty Vs Nice
This is a fantastic cartoon to add to your holiday watch list this year, full...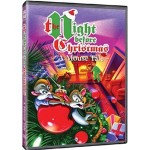 The Night Before Christmas: A Mouse Tale
This adorable Christmas Cartoon was inspired by the Christmas poem by Clement...
Walter & Tandoori's Xmas
This is a special Christmas story from Walter and Tandoori, something sure to be...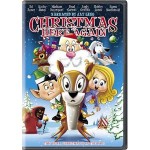 Christmas Is Here Again
This adorable little Christmas Cartoon is an instant classic! It has that retro...
Read More Posts From This Category
Christmas Cartoons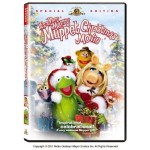 It's a Very Merry Muppet Christmas Movie
An adorable Muppet Christmas classic that is both hilarious and heart-warming – a sure crowd pleaser! In this movie, Kermit and the gang must try to  save the Muppet Theatre from being foreclosed on right before the big Christmas extravaganza.... [Read more]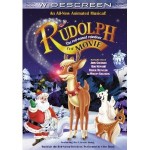 Rudolph the Red-Nosed Reindeer – The Movie
This is a very interesting Christmas special to compete against Rudolph the Red Nosed Reindeer from 1964. It's not as "cute" as you might expect, so be ready for a Christmas special that has some scary parts to it that may intimidate... [Read more]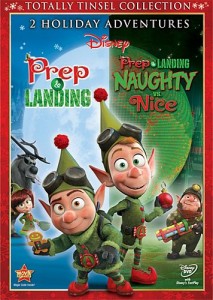 Prep & Landing: Naughty Vs Nice
This is a fantastic cartoon to add to your holiday watch list this year, full of outrageous and zany adventures – and lots of holiday cheer! Lanny and Wayne, both Christmas elves, try to help out Christmas by saving it from a computer-hacking... [Read more]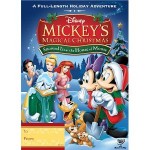 Snowed in at the House of Mouse
An adorable Disney Christmas movie, this show features many of our most beloved Disney characters. Mickey Mouse has offered to host a House of Mouse celebration with live entertainment and shows to watch. However, as the show concludes, the House... [Read more]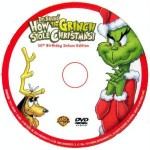 How the Grinch Stole Christmas
What would your Christmas collection be without Dr. Seuss' "How the Grinch Stole Christmas?" This must-have DVD tells the classic story of the Grinch whose heart is two sizes too small. He looks down on Whoville as they celebrate... [Read more]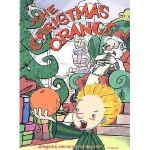 Christmas Orange
This is a great story that teaches children about greed on Christmas! Anton requested 600 presents from Santa Claus, and is outraged when he gets an orange instead of his gifts. And what would our litigious society suggest one do at this point?? SUE! ... [Read more]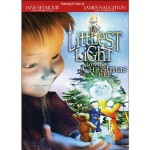 The Littlest Light On The Christmas Tree
If you have never seen this Christmas special before, you are in for a real treat! This is a unique story that follows the friendship of two people – an eight-year-old boy, and an abandoned light bulb that is left all alone and afraid. It's... [Read more]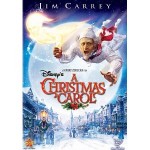 Disney's A Christmas Carol
This movie is Disney's attempt to re-create the Charles Dickens' story, "A Christmas Carol." This version stays quite true to the original story and has brilliant special effects and methods of animation that will delight your... [Read more]
Read More Posts From This Category