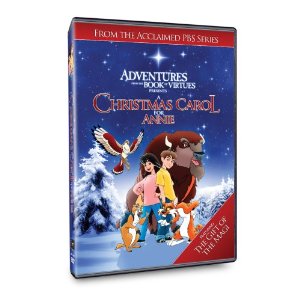 Adventures from the Book of Virtues: A Christmas Carol for Annie
In this Christmas cartoon, viewers are taught a valuable lesson, along with the main character, Annie.
She has just become the new president of the Drama Club, but the power and attention gets to her head, and she quickly forgets about the true meaning of Christmas.
She is so focused on making money and making a profit, that she is blinded to what Christmas is all about, and a series of occurrences help her remember it again.
Details:
Year: 2008
Company: PorchLight
Rating: NR
Cast:
Brad Boyer
Joe Murray
Chow Su Ping
Chuck Powers
Denise Tan
Trailer:
n/a