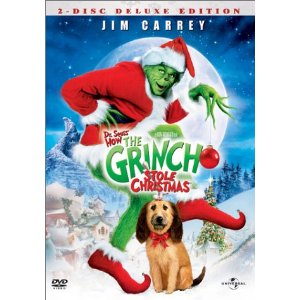 Dr. Seuss' How the Grinch Stole Christmas!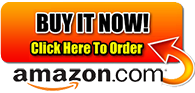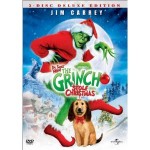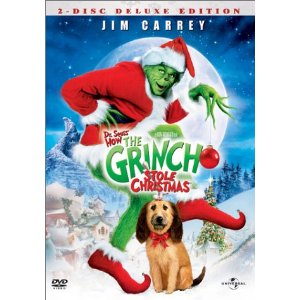 This new take of the classic Dr. Seuss' "How The Grinch Stole Christmas" is truly masterful and needs to be part of your collection!
Jim Carrey creates a beautiful version of the Grinch – a miserly, angry, spiteful, but oh so amazingly humorous character.
The Grinch has been sneaking into Who-Ville to reek havoc on the townspeople when he meets Cindy Lou Who, an adorable little girl who wants to bring the spirit of Christmas to the Grinch.
All of the people around Cindy Lou Who are so focused on the materialistic properties of Christmas – who has the best presents and who has the best Christmas decorations. She thinks that everyone needs to focus more on spreading the spirit of the holidays to the Grinch, and thus honor the holidays – but does the Grinch really want to feel the spirit of Christmas?
Details:
Year: 2000
Company: Universal Studios
Rating: PG
Cast:
Jim Carrey
Taylor Momsen
Jeffrey Tambor
Christine Baranski
Bill Irwin
Trailer:
Galleries:
| | | |
| --- | --- | --- |
| The Grinch's Mug Shot | | |